GreenUtica has a plan for every season.
We are not only preserving our parks, but we are also enhancing the quality of life throughout our city. Reflecting our renewed focus on "greening" Utica's parks and natural environment while enhancing the quality of life for Utica's residents, businesses, and visitors, GreenUtica is a dynamic expression of our commitment to the parks, the people, and the future.
The name GreenUtica demonstrates our dedication to improving the parks and our environment and reflects our commitment to the City of Utica and the people who call it home.
Since its founding in 2002 (as the Central New York Conservancy), GreenUtica has been active in our community, educating and raising awareness about the rich recreational resources and unique heritage of Utica's parks and parkway systems. We want to do more. More for the parks, and more for those who use and enjoy the parks on a regular basis.
As part of the rebranding, our new, mobile-first website features user-friendly navigation and a searchable "Things To Do" section that includes all of Utica's parks along with information about the parks' natural environment and history.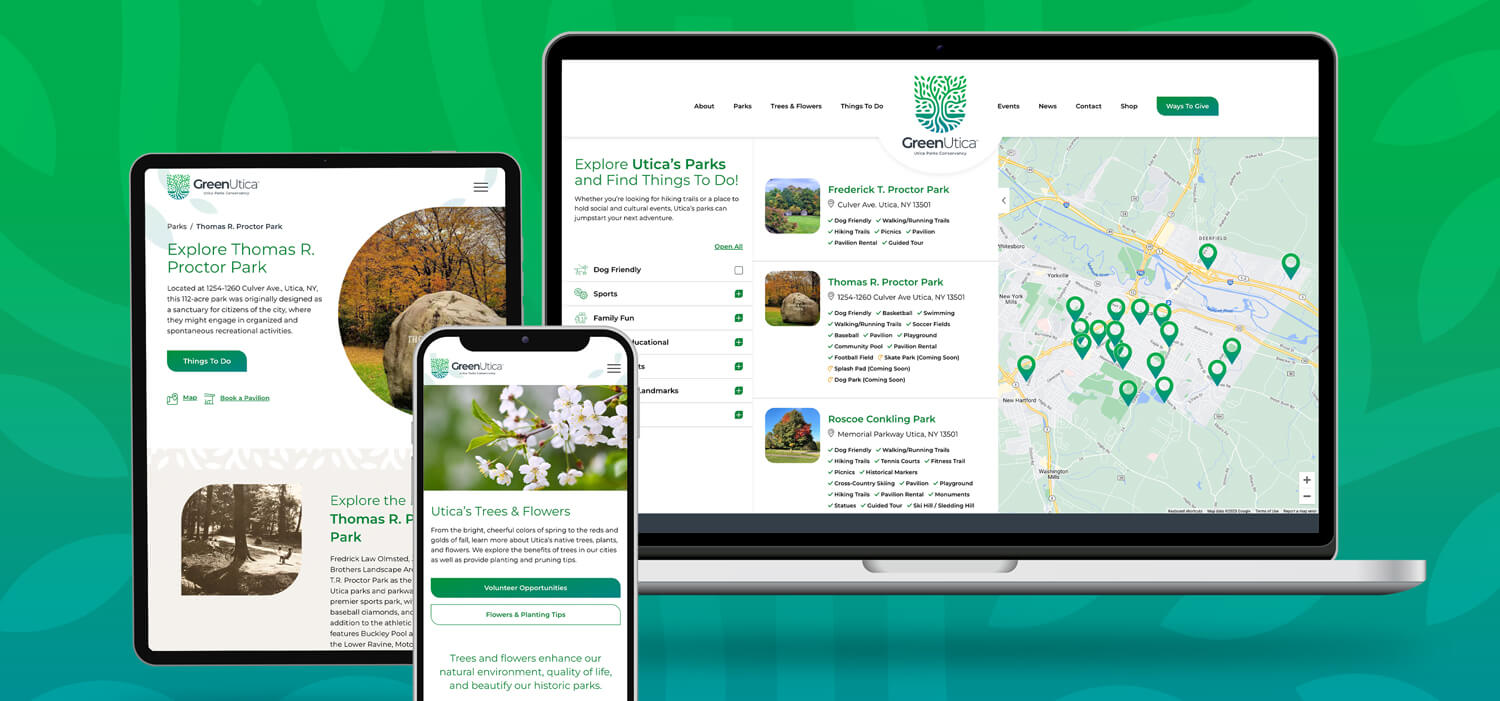 The new brand mark, an image of a tree from roots to crown, was developed to honor the deep roots and rich history of Utica's parks while acknowledging the importance of Utica's tree canopy and the connection parks have to its community.
The name GreenUtica better reflects:
Who we are.
What we do.
Why we are here.
Changing our name to GreenUtica is our way of evolving with the city. We look forward to finding creative ways to enhance the quality of life in our community and to our continued partnership with the City of Utica to achieve this goal.