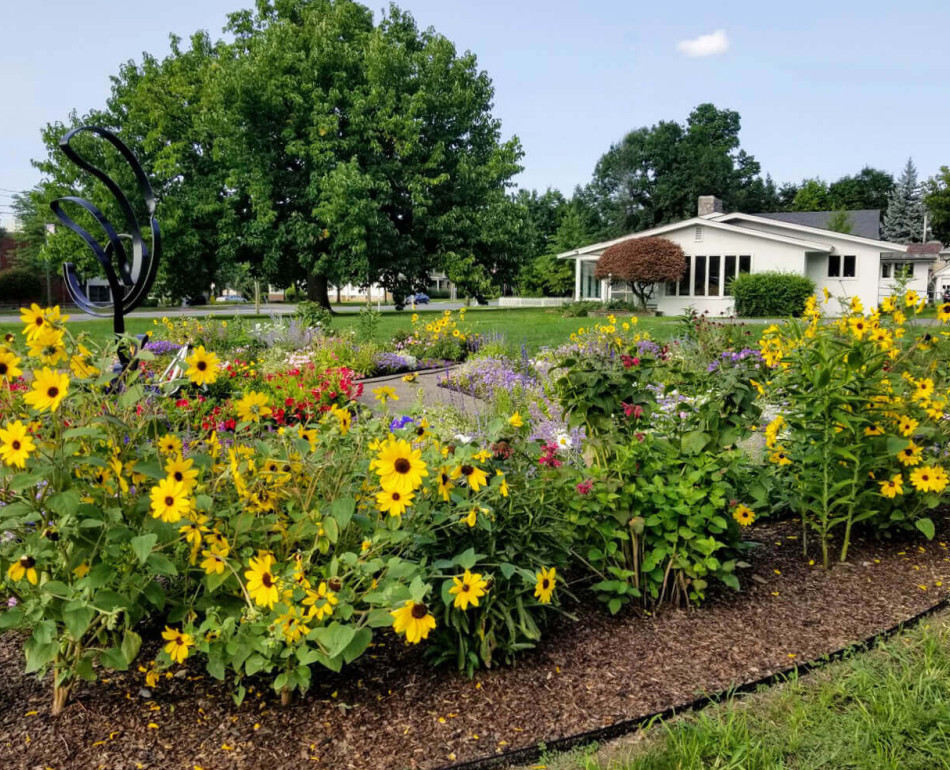 Shaheen Garden
Shaheen Garden
The Shaheen Memorial Garden was established in 2018 and is adjacent to GreenUtica's headquarters at 1641 Genesee Street in Utica. GreenUtica's headquarters, and the adjacent lot at the corner of Genesee Street and the Parkway on which this garden stands, were given to GreenUtica as a gift of the family of Dr. Albert Shaheen.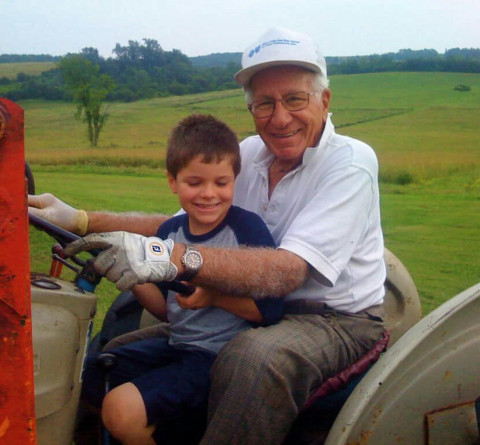 Explore the History of the
Shaheen Garden
This beautiful circular garden is comprised of five smaller gardens representing Dr. Shaheen's children, and each component contains colorful seasonal annuals and perennials, some donated by Dr. Shaheen's former co-workers, patients, friends, and family members.
The centerpiece of the garden is a three-dimensional sculpture, Cradle for the Moon, designed by artist Nell Harrison Russell of Rome, NY. The sculpture was originally commissioned by Dr. Shaheen in 1970 and has graced the property ever since.
Did You Know?
Famed architect Frederick Law Olmsted Jr. designed Utica's park and parkway system in the early 1900s.