Projects
Projects
GreenUtica is active in all of Utica's parks. From annual clean-up efforts, programming, events, educational seminars, or walking tours, we want our parks to be clean, green, and accessible to all.
Below are some of the projects we are planning in order to move the GreenUtica vision forward.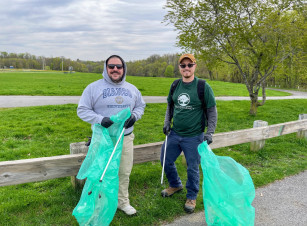 Clean and Green
GreenUtica is committed to maintaining the beauty of our parks and hosts multiple clean-up efforts every year. In May of 2023, 89 volunteers assisted with clean up, pruning, and brush clearing in T.R. Proctor Park and Roscoe Conkling Park. GreenUtica is a participating organization in Keep Mohawk Valley Beautiful. All of our efforts will be included in their annual clean-up tally.